The Swedish Real Estate Market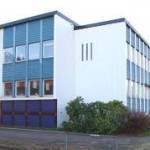 Sweden has lots of great real estates in circulation, people are quite willing to sell off real estates if the price is right. The market is, however, as varied as the country itself. There is no comparison to the real estate market in Stockholm, Göteborg and Malmö to that of small towns and remote villages. Depending of what kind of real estate you are looking for, where you want it to be located, and of what size and condition it needs to be, prices vary a great deal.
Sweden offers almost anything you could imagine, except perhaps a warm and sunny climate (it happens though!). Travelling from north to south you would think you had already changed countries five times. The landscape, climate and mentality of the inhabitants of different parts of Sweden are very different - it's a truly multifaceted nation.
Find Swedish Real Estate Bargains with Relier's Help
Relier is one of the top real estate agencies in Sweden, it started out as a coalition between different experienced real estate agents - all with the same ambition to offer exceptional assistance for customers looking to buy, rent - or sell, real estates in Sweden. Today there are five Relier offices, from northern Luleå to southern Malmö, and there are no real estates too small or big for Relier to mediate.
When you are looking to invest in Swedish real estates a few things are helpful to have figured out on beforehand:
Are you looking to buy or rent real estate?
Where in Sweden should you like to buy/rent real estate?
For what will the property be used?
How large will the property need to be?
What is your budget?
What of all above is the top priority?
The list above is supposed to be used as a guide and aid in the search for your real estate, not firm rules. If anyone knows that everything is stretchable, it's the real estate brokers.
---
Andra inlägg